Gail (at left) and Reed (at right)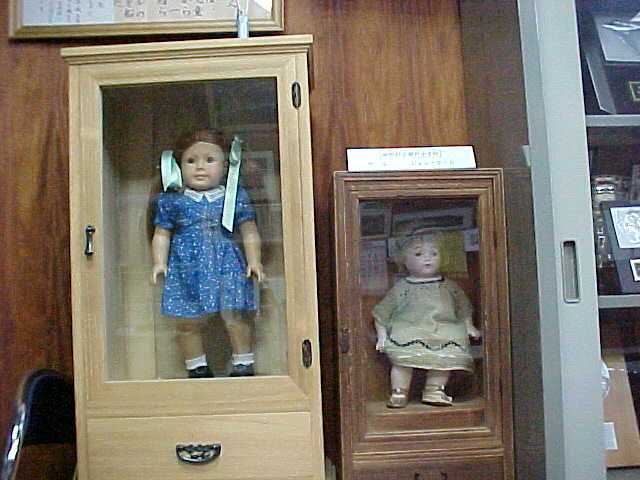 Reed is one of the 12,739 dolls given to elementary schools across Japan in 1927 when a missionary named Sidney Gulick called on Americans to do something to prevent the worsening of relations between Japan and America.
Dolls were given to Tomioka Elementary School, Shimonita Elementary School, and Iwado Elementary School in the Seimo area, but the only existing one is at Iwado Elementary. During the war, the majority of the dolls were destroyed as enemy items.
Gail is one of the dolls that Mr. Sidney Gulick, 3d, grandson of Mr. Gulick, has continued to give to Japanese schools to continue working toward his grandfather's goal.
Among the first Blue-eyed Dolls, over 250 remain in the entire country. (excerpt from Jomo Shimbun article)