Friendship Dolls
Teachers' Corner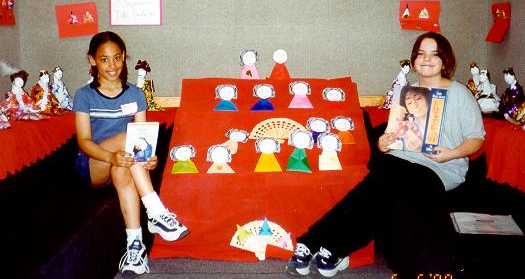 Two American Students Celebrate Hina Matsuri (Doll Festival)
This section for teachers provides resources and ideas for classroom activities related to the Friendship Dolls.
The Classroom Experiences page describes programs put on by American schools to learn about Japanese culture and history.
The Culture Box page gives ideas of items that can be exchanged between American and Japanese schools to help students understand the life and culture of a foreign country.