Friendship Dolls
1927 Doll Exchange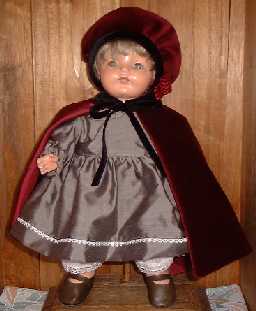 This section tells the wonderful story of the Friendship Dolls exchanged between America and Japan in 1927.
In order to understand the motivation for the exchange of dolls between the US and Japan, it is important to examine the historical background of relations between the two countries. Japanese immigrants to the US suffered much discrimination in the two decades prior to the sending of American dolls to Japan.
In 1926, Dr. Sidney Gulick formed the Committee on World Friendship Among Children and initiated a mission of friendship for American children to send dolls to the children in Japan.
Many Americans participated in the preparations to send 12,739 dolls to Japan. After numerous going-away parties throughout the US, the dolls embarked on their long steamship journey.
When the American dolls arrived in Japan in early 1927, they were enthusiastically welcomed by Japanese children. Elaborate welcome ceremonies took place in large cities and small towns throughout Japan, and each school receiving an American doll also held a special ceremony to warmly greet the doll to its new home.
After receiving the dolls from the US, the people of Japan, under the leadership of Eiichi Shibusawa, decided to send return gifts to express their appreciation for the wonderful American dolls. The preparations included collecting one sen (about a half cent) each from about 2.6 million Japanese children in order to make 58 elegant Torei Ningyo (Dolls of Gratitude) to be sent to America.
These 58 Japanese Friendship Dolls arrived in the US in November 1927. These little ambassadors traveled throughout the country for several months, where many American children and adults gave them a warm welcome. After this tour, the dolls were sent to permanent homes in children's museums and other organizations in each state.