Blue-eyed Doll Exhibition
-- Peace and Goodwill messengers --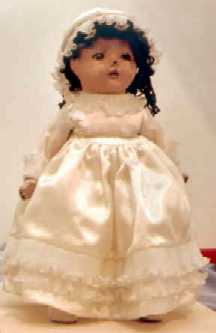 In the mid 1920s, when relations between Japan and the U.S. were worsening, a pro-Japanese missionary named Sidney Gulick proposed sending dolls to Japanese schools for the purpose of Japanese-American friendship. About 12,000 dolls, called "Blue-eyed Dolls," were given by America with the hope of peace and friendship.

In 1927, the Blue-eyed Dolls were given to schools throughout Japan, but later many of these dolls were destroyed as "enemy dolls" during World War II. Now less than 300 dolls exist in the entire country.

A Blue-eyed Doll was given also to Kawamata Town, where there was a relationship with the U.S. based on the export of silk textiles since before 1900. The Blue-eyed Doll named Dorothy, who miraculously survived the war, is kept at Kawamata Elementary School.

The current Blue-eyed Doll Exhibition has a display of these valuable Blue-eyed Dolls remaining in Fukushima Prefecture. We want to recognize again the importance of peace and friendship.
The Blue-eyed Doll Exhibition of the dolls of Fukushima Prefecture was held from February 1 to April 6, 2003, at the Kawamata Textile Exhibition Hall. The exhibition was sponsored by Kawamata Town and included dolls from 13 schools.
---
This is an English translation of part of a Japanese web page
(page removed on completion of exhibition).

Special thanks to Kawamata Town for permission to publish this web page.

Return to American Blue-eyed Dolls - Individual Dolls
---
Main Page | 1927 Doll Exchange | Japanese Friendship Dolls | American Blue-eyed Dolls
Mass Media / Books / Films | Letters
Other Friendship Doll Programs | Teachers' Corner
Links | Recent Changes | Acknowledgements | Children's Page