Blue-eyed Dolls
Rose Mary
Katie
Rose Mary, who was given to Sakaue Common School, received a huge welcome with songs. During the war, a order to burn the doll was issued by the school district office, but Rose Mary's life was saved by Mr. Tadao Yoda, principal at that time, who directed that the doll be hidden in a closet in the janitor's room.
Katie is the doll given to Sakaue Elementary School in 1994 as a New Blue-eyed Doll by Mr. Gulick, 3d, the grandson of the person who gave Rose Mary.
---
This is an English translation of a Japanese web page (link no longer available).

Katie's passport is shown below: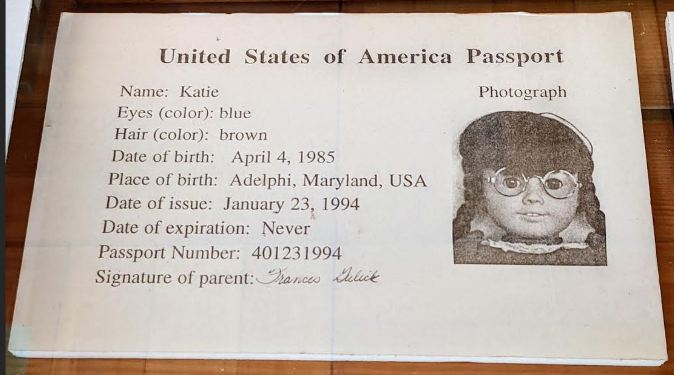 Thanks to Linka Wade for passport photo.
Return to American Blue-eyed Dolls - Individual Dolls
Return to American Blue-eyed Dolls - New Dolls