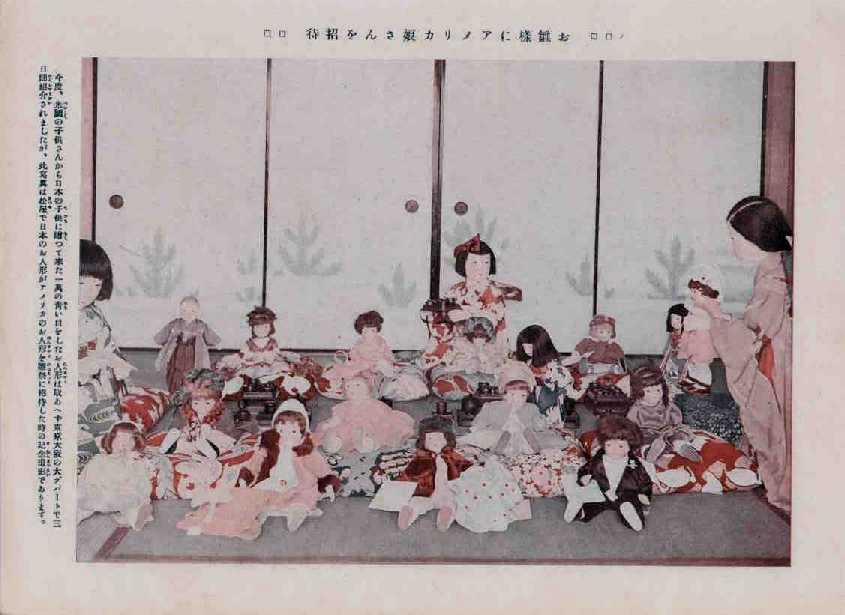 Inviting American Dolls to Join the Japanese Dolls
Below is a translation of the Japanese to the left of the photo:
Ten thousand Blue-eyed Dolls, which were given by American children to Japanese children, were exhibited for three days at large department stores in Tokyo and Osaka. This photo commemorates when Japanese dolls invited American dolls to the Hina Matsuri (Doll Festival) at Matsuya Department Store.
---
Return to Receipt of Dolls in Japan
Photo provided by A.M. Cohen.
Main Page | 1927 Doll Exchange | Japanese Friendship Dolls | American Blue-eyed Dolls
Mass Media / Books / Films | Letters
Other Friendship Doll Programs | Teachers' Corner
Links | Recent Changes | Acknowledgements | Children's Page