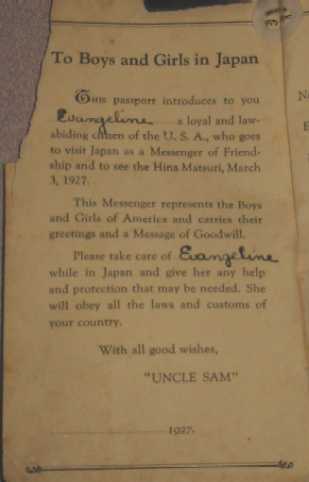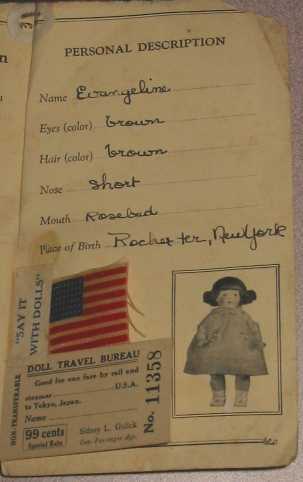 This is the inside of the passport of Evangeline,
the Blue-eyed Doll at Shintoku Kindergarten
in Kofu City in Yamanashi Prefecture. The doll's railroad and steamship ticket is attached at the bottom left of the right side of the passport. Below is an enlargement of the steamship ticket.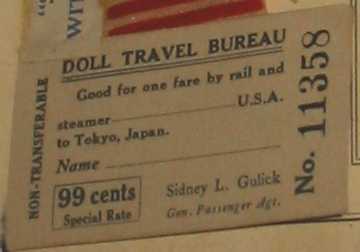 Return to Passports of Blue-eyed Dolls
Return to Evangeline and Tamara - Blue-eyed Dolls at Shintoku Kindergarten
Photos used with permission of Shintoku Kindergarten.
---