Miss Nagasaki's Homecoming Across a Century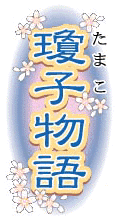 1
Doll Exchange

73 Years . . . Deep Affection
Still Remains in Her Heart

"I wanted to see her. It was worth living to an old age." Fujiko Mizoguchi (86), who lives at Ebira 3-chome in Nagasaki City, suddenly recalls events from her childhood, and she is moved to tears by her vivid memory of seeing the Blue-eyed Dolls and her recollection of sending off the Torei Ningyo "Tamako Nagasaki" as a 5th grade student at Togitsu Common School in Seihi Togitsu Village.

In 1927, about 12,700 "Blue-eyed Dolls" were given to Japan by private organizations in America with the hope of improved relations between Japan and America. Dr. Sidney Gulick, an American missionary who was pained by the worsening in Japan-US relations due to the issue of Japanese immigration, planned the doll exchange with the idea of "world peace through children." He brought the project to realization with the cooperation of Japanese businessman Eiichi Shibusawa.
Fujiko Mizoguchi (Nagasaki City) holds the New Blue-eyed Doll "Kendora" given to Togitsu Elementary School last spring.
Nagasaki Prefecture received 214 "Blue-eyed Dolls." Each doll carried a friendship letter that said, "Please let me participate in Hina Matsuri." However, during the war they were considered to be "enemy dolls," and the majority were burned or otherwise destroyed. Now only two dolls remain, "Ellen" at Hirado Kindergarten in Hirado City and "Little Mary" at Daiichi Elementary School in Shimabara City. In the entire country, only about 300 dolls have been confirmed to exist.

Among the 214 dolls given to Nagasaki Prefecture, 14 were given to Tsushima Island. After Kyozen Sugano (58), Buddhist priest in Hitakatsu in Kamitsushima-cho, found out last summer about the existence of the Japanese Friendship Doll through this newspaper, he has traveled around the island to find out news of the 14 American dolls and has been fervently engaged in research.

"It is important to preserve the history of the 'messengers of peace' that began with common people. The affection toward the dolls that remains even now in the hearts of people in their 80s extends beyond the unfortunate wartime period. This affection still is deep and is evidence of the trust between the two countries." In Tsushima, there is now an active cultural exchange with the children in Korea. Kyozen Sugano is traveling around and visiting older people who were at elementary schools or in the area in 1927 and who may remember the dolls that came to establish a "trusting relationship and friendship from childhood." Nishi Elementary School (Principal Kazufumi Soda, 81 students) in Mine Town held a peace assembly with the theme of "Blue-eyed Dolls," and the participants affirmed together the importance of "peace and friendship."

Mr. and Mrs. Gulick, 3d, following the wishes of Mr. Gulick's grandfather, have continued to give new Friendship Dolls every year at their own expense for the past several years. In Nagasaki Prefecture, two dolls were delivered to schools through the Nagasaki Shimbun Company. "Kendra" was given on April 21 to Togitsu Elementary School (Principal Keiji Tsutsumi, 514 students), Ms. Mizoguchi's alma mater in Seihi Togitsu Village, Nodago. "Monica" was presented on June 7 to Ohno Elementary School (Principal Sechiko Iwasaki, 834 students) in Sasebo City, Harabun-cho. Students at both schools welcomed the dolls by singing the song "Blue-eyed Doll." In their voices singing this song there was a feeling that a new bond of international friendship and goodwill would begin between the children responsible for the 21st century.

One year has passed since "Miss Nagasaki (Tamako Nagasaki)" was discovered after 73 years at the Rochester Museum & Science Center in New York. Ms. Mizoguchi can't forget even now her tears when she read the report in the newspaper. We will present anew in this series of articles the voices of people in the prefecture hoping for Tamako's homecoming, the endeavors of other prefectures that realized doll homecomings, and the history of the doll exchange.
(Culture Section, Miss Nagasaki Data Collection Team)

Published on August 18, 2001
---
---