Miss Nagasaki's Homecoming Across a Century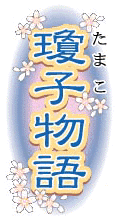 8
Symbol of
Friendship

Let's Welcome Her
With Everybody's Support

This spring, moved by the enthusiasm of people desiring a homecoming for Miss Nagasaki, the Nagasaki Shimbunsha newspaper company sent a letter to the Rochester Museum & Science Center, where Miss Nagasaki is kept.

"Last August we published in our newspaper that 'Miss Nagasaki' is being kept in New York under the name of 'Miss Aomori.' This news caused great joy among residents of Nagasaki Prefecture. The confirmation of Miss Nagasaki's existence was an event to commemorate the start of a new peace and friendship between Japan and the U.S. and also between the citizens of Rochester and the citizens of Nagasaki Prefecture."

"The opportunity has arisen so that now we really want to have a homecoming of Miss Nagasaki to Nagasaki Prefecture. The people who sent Miss Nagasaki in 1927 with the hope of friendship between Japan and America are already at an advanced age over 80. They earnestly desire to meet Miss Nagasaki again as soon as possible. Also, through Miss Nagasaki we want to communicate the hope of peace and friendship to younger people of the next generation. We sincerely request your cooperation in the homecoming of Miss Nagasaki to Japan."
Letters exchanged between the Nagasaki Shimbunsha and the Rochester Museum & Science Center in New York, and the Governor's message.
The following reply come from the Rochester Museum & Science Center:
"Concerning the loan of our Friendship Doll to you, we hope to be able to reach agreement on mutually satisfactory arrangements. We look forward to a reply from Nagasaki Prefecture regarding conditions concerning the details related to insurance, shipment method, exhibitions, and other matters."
These were the contents of the letter that gave conditional approval for the homecoming.
Following the discovery of Miss Nagasaki, many letters and faxes have come in to the Nagasaki Shimbun saying, "I want to see her one more time." "I want to experience the meaning of the doll exchange of 74 years ago." "So we can make the century of our children a time of peace." There was great excitement about such opinions that crossed generations. The circle of person-to-person friendships is continuing to expand. Getting conditional approval from the Rochester Museum & Science Center gave a great boost to the homecoming movement. When this letter was received, the Prefectural Governor also sent a message pledging cooperation to the Rochester Museum & Science Center.
The homecoming of this Doll Ambassador will resurrect in the modern age the meaning of the friendship doll exchange that took place 74 years ago. In today's world where internationalization has advanced in all areas, we cherish the possibility of a new doll exchange not only between the two countries of Japan and America but also one that will spread the grassroots international friendship movement to other neighboring countries in Asia. It will be great if we develop a movement that brings into its scope a role such as "Nagasaki Opened to the World."
One of the persons interested in the homecoming project is Chizuko Kataoka, President of Junshin Women's College. Ms. Kataoka says, "Miss Nagasaki's homecoming is especially meaningful to Nagasaki as 'symbol of peace and friendship' based on the history of the Japanese-American doll exchange. Let's welcome her with everyone's support."
(Culture Section, Miss Nagasaki Data Collection Team)
Published on August 25, 2001
---
---