Miss Nagasaki's Homecoming Across a Century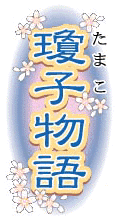 2
Torei Ningyo

In New York with Name
of "Miss Aomori"

Among the 58 Torei Ningyo that crossed the sea from Japan as thank-you gifts for the Friendship Dolls sent by America, there are 44 dolls still in existence in the U.S. Among these, "Miss Nagasaki (Tamako Nagasaki)," whose whereabouts was unknown until now, was kept safely under the name of "Miss Aomori" at the Rochester Museum & Science Center in New York.

"Tamako Nagasaki, After 73 Years Her Existence Confirmed in America." With this headline, we reported the details of Tamako's discovery in our newspaper last year on August 23. Our paper's series on the peace plan, "Dolls Across the Ocean -- Looking at a Century of War," was timely news.
Miss Nagasaki (Tamako Nagasaki), the Torei Ningyo kept at the Rochester Museum & Science Center in New York
Two photos, taken at the time the doll was sent to America, show the doll's kimono pattern. One is a photo of Tamako published in the Nagasaki Nichinichi Shimbun. The other is a photo of Tamako taken at Togitsu Common School in Seihi Togitsu Village during an exhibition tour. This photo was found while collecting material about the doll.
Based on both photographs, Michiko Takaoka (69), researcher of the Doll Exchange and Director of the Mukogawa Fort Wright Institute Japanese Cultural Center in Washington, confirmed the doll is Tamako. Last year in June another doll thought to be "Miss Aomori" was found in Massachusetts. A fax handwritten in ink soon arrived from Mrs. Takaoka in Washington, "I have happy news for the people in Nagasaki. There is no doubt that Miss Aomori is Tamako."
"Tamako, where are you?" In the last summer of the 20th century, voices were heard such as this one calling home Tamako, who once smiled at us with her round eyes. The people who saw her on the farewell exhibition tour to say "goodbye" before she departed to America and the people who saw Tamako at their schools together with their sisters are already in their 70s and 80s. Of course in Nagasaki Prefecture, but also in Kobe (woman living there with her son) and in Osaka (married woman who now lives there with her husband), living witnesses exclaim together, "I'd like to meet her once more," "I want to see her while I'm still alive."
In Nagasaki, Sasebo, and other cities, voices began to be raised to act together to fulfill the request of such people. "We'll have a homecoming for Tamako. We'll arrange also a reunion with the Friendship Dolls in our prefecture."
These individuals fervently hope the next century will be a time when the world's children can share friendship together. "We wish to revive the message of peace that the children of Japan and America entrusted to the Friendship Dolls 74 years ago. We want to promote new exchanges, and we would like to communicate the preciousness of peace to the children responsible for the next generation."
(Culture Section, Miss Nagasaki Data Collection Team)
Published on August 19, 2001
---
---