Our school participated in the Friendship Doll Program sponsored by Mukogawa Fort Wright Institute. We received from Japan a wonderful box of "goodies," including two beautiful dolls. I set up a bulletin board display for the school. Since my class was studying about Japan, we spent a great deal of time going through the materials sent to us from Japan.
In order to thank the givers of the two Japanese dolls, we sent a handmade, hand-painted "Topsy-Turvy Doll" to Japan.
Several letters, written in both English and Japanese, arrived with the two dolls. Please click to read one of these letters in English or Japanese.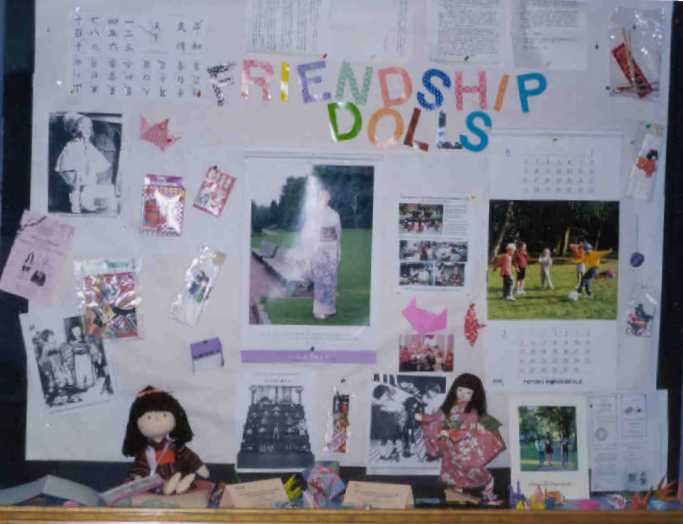 Friendship Dolls' Bulletin Board and Display

Return to Page on Classroom Experiences
---